Fundraiser
Our main fundraiser of the year is selling the International Calendar from the Wisconsin RPCV group. From these sales we support various local and international humanitarian projects. Please scroll to the information below the order form to see some of the projects our group has supported in the past.
~~~~~~~~~~~~~~~~~~~~~~~
The International Calendar Project began in 1987 as a way to share Peace Corps experiences with home communities and to raise money for grassroots projects in the countries where we served or in which we live. The Calendar pictures are windows into our memories and introduce you to the people who welcomed us so warmly into their communities. Nearly every day lists important festivals, birthdays, and holidays from around the world. Since 1961 more than 200,000 Americans have spent time serving in communities overseas. The International Calendar is designed as a teaching aid, introducing varied life styles, terrain, foods, occupations, and crafts from around the world. The Calendar always features countries in which the Peace Corps is currently active or has been hosted in the past.
The Western MT Returned Peace Corps Volunteer group is proud to be a part of this partnership and has supported humanitarian efforts in Montana as well as in other countries. If you have a project you would like considered for a donation, please contact us at www.wmrpcv.com.
Cost is $12 per calendar plus $3 shipping and handling. Please complete the order form below and send it with your check payable to "Western MT RPCVs" to:
Mary Younger, WMRPCV treasurer
100 Erika Court
Missoula, MT 59803

2018 International Calendar Order Form
Name____________________________________________________
Address__________________________________________________
City _________________________ State_______ Zip_____________
Phone ______________________ email ________________________
Please send me ____ calendar(s) @ $15 each (shipping included)
Enclosed is my check total for $__________.
********************************************

Projects Supported by the Western MT
Returned Peace Corps Volunteers

---
Thank You from the Senegal "Let Girls Learn" Conference

Thanks so much for your support!
Sincerely,
Sarah McJury
PCV Senegal, West Africa

Note: This is a Peace Corps Partnership Program that the Western MT RPCVs helped finance in December 2014.



Dear Western MT RPCVs,
Thanks for helping to make the Youth Entrepreneurship Training possible! On February 27, 2015 we concluded the 5-day training in Port, Senegal. Eighteen participants graduated from the program, representing many community and women's groups.
As of March 17, 2015, three of these groups had begun production for their businesses, one individual had opened a boutique, and several more were far along in the planning and financing stages of their projects.




Thank you card from The Cameroon Computer Center Project.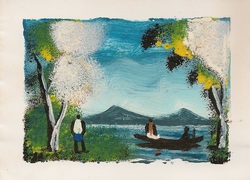 May 15, 2013
Dear Western MT RPCV's, We would like to extend to you our sincerest thanks for your contribution to the Mciganga Computer Center Project and your support of Peace Corps Cameroon.
We believe that this new center has the potential to improve countless lives in our community and offer opportunities for growth which have never before been possible. We could not have made it this far without your help! As we say in Cameroon, "On est ensemble!" ("We are together").

The Megacom Computer Center Executive Board
Charla Hough – U.S. Peace Corps Volunteer
(Peace Corps Partnership Project)
---